Send Inquiry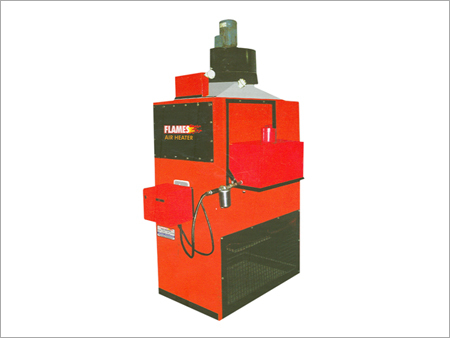 Product Description
Diesel / Gas Fired Air Heater

New version specially designed Air Heater for high nozzle velocity in Flexo and Rotogravure Machine with fuel saving varibale drive.
Flexibility of air quantity at your finger tips with AC Variable drive for the first time.
Dual control of Air and Temp. to reduce fuel consumption.
No. air pressure drops in bends as horizontal fan pushes the air straight into the ducting.
Easy maneuvering suction damper to reduce the air as pet the requirement and hence controls the fuel consumption.

Specially Designed
Diesel / Gas Fixed Air Heater

The unit can be mounted on the Machine top
Least ducting and hence no heat loss
Easy to fit on any fFlexo Machine
Consumes maximum 1.5 ltr. per hour of HSD
Economical in budget.
Technical Specifications

Description

Unit

Fl-15

For 6 Colour Flexo

Fl-25

FL-50

FL-100

Heat Output

Kcal/hr

kws

(Sufficient for

6 colour Flexo

25,000

29

50,000

58

1,00,000

116

Hot Air Temperature

0 C

60 0 C

80/150

80/150

80/150

Process Air Flow At STP

(1.2 kg/M3 air Density)

m3/hr

1500 m3/hr

1750/730

350/1460

7000/2920

Temperature Rise

0 C

30 0C

50/120

50/120

50/120

Thermal efficiency




92 -+2%

92% -+ 2%

92% -+ 2%

92% -+ 2%

Fuel Consumption (HSD)

kg/hr

1.5

2.75

5.5

11

Electric Supply







415 -+6%

50hz -+ 3%

3 Phase 4wire

Electric Load

HP

1

2

3

5

Temperature Control

Automatic

Dimensions (mm)

w

610

915

1050

1145




L

610

1500

1500

1525




H

1320

2000

2300

2400
Enter Buying Requirement Details
Other Products in 'Air Dryers' category